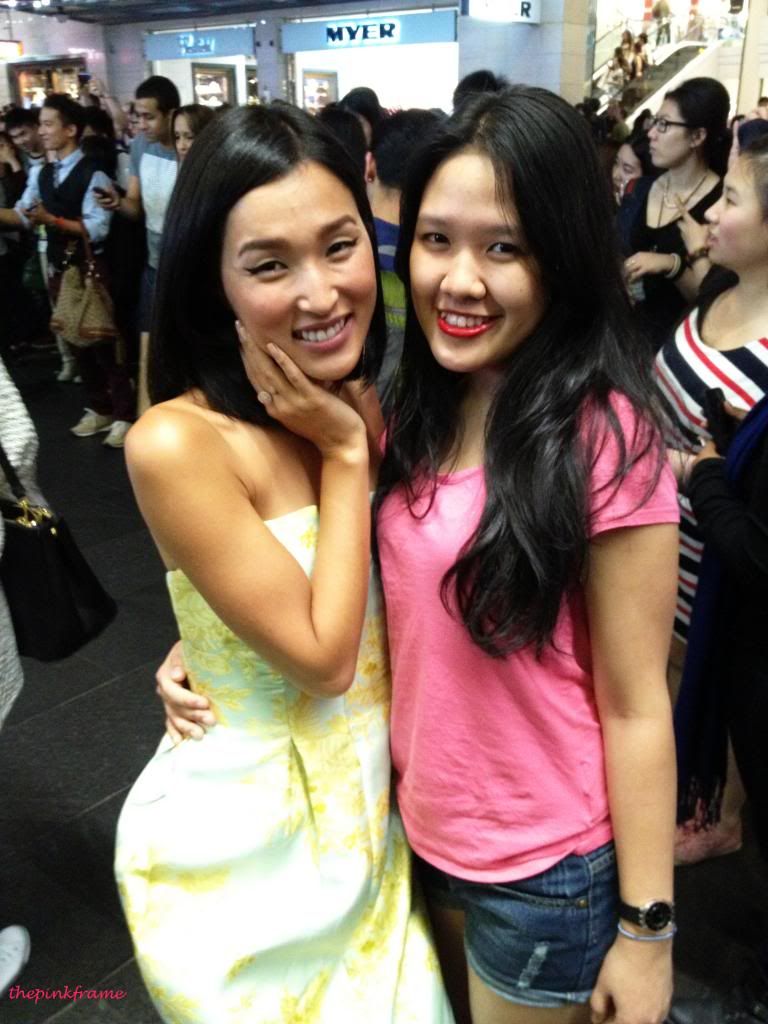 The day when I met Nicole Warne was actually Sydney's Vogue Fashion Night Out 2013 on September, 5th 2013. I did not realize it was VFNO until I arrived at Westfield Sydney and saw everyone was apparently dressed out well.
It was the beginning of Spring, when the weather became so perfect and everyone loved it, include me. That time, I was only going out with my boyfriend, in Plain Pink Tees and shorts and I only wore tongs, to shop because it was Thursday night which means shopping night.
It was really crowded and such a busy night in Westfield and I saw someone that well-known in Fashion Industry... Yes! It was
NICOLE WARNE
from Garypeppergirl. This young and passionate lady that I adore so much ever since I started following her on Instagram. All of her photos and her fashion stories inspired me a lot and I was very happy that I could meet her in person. She looked so beautiful in this
Zimmerman
dress. She is very kind, friendly and welcome. There were so many people (re : girls / teens) that asking for photo. She was there for Limousine movie launched. Limousine is a short movie presented by Westfield, promoting its SS 2013/2013 collections and Nicole herself is being Westfield ambassador for the season and starred in the movie. That's why she was there.
I was so lucky and I hope I could meet her again another time.